This is the first line I heard in my mind when I read create your own T shirt. "Create Your Own T-Shirt" is a 2 and a half ⭐️ assignment. I just saw a blank shirt and was thinking, "hmm, what should I do this about". The very next moment I realized I should do it about something interesting. Something that people are talking about and is funny. That's when I came up with the idea of keeping Amber Heard's famous dialogue(in the past couple weeks), "My Dog Stepped On A Bee".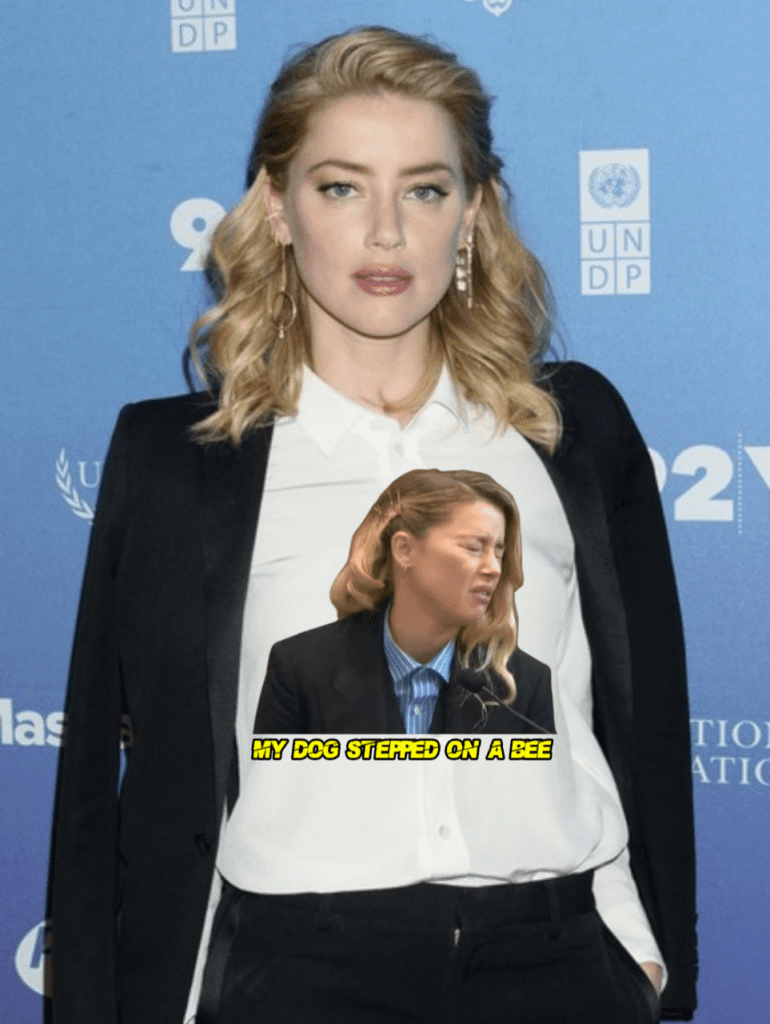 I'm sure we're all familiar with Amber Heard and the drama surrounding her and her ex-husband, Johnny Depp. This artwork is based on one of Amber's most famous and amusing remarks from her court appearance. This has spawned a slew of memes, which I find really amusing. Despite the seriousness of the situation, some lightheartedness is encouraged. Johnny is adored by all, and we all hope he receives justice. I wanted to make a meme on Amber to express my love for Johnny. Amber's image was chosen for Amber's dialogue because she has been mucking up her case on her own. If you've been paying attention to the hearings, you've noticed how she's been acting and blaming Johnny. I wanted to utilize her image to show how she's embarrassing herself.
The steps:
Download a blank t shirt image
Download a quote/image/ anything that you'd want on a shirt
Upload the shirt image to Picsart
Now click "add photo" in the bottom middle of the app
Choose the photo you want add
Erase the background of the image, if any
Save the image
Open the saved image in pixellab
Choose the font you want for the text
Add you text
Save the image!