For my design blitz assignment, I took most of my photos during my journey to Tennessee. I tried to balance between good and bad examples. I was trying to take as many images as I could, and see if they go with the concepts we have learned about. I was just capturing photos and thought that I could figure out which ones are good and bad. I haven't had much time to take many photos as I've been traveling since Wednesday, but I did my best.
The first image in my design blitz assignment is what I consider to be a fantastic example of use of space. This photograph depicts a corridor in the Dollywood theme park. The pathway is similar to others we've seen, but what sets it apart is how they utilized the area. They erected umbrellas at the entryway so that visitors would receive a warm welcome. I've been several theme parks, but they don't do the same thing; however, Dollywood made excellent use of the available space. This location demonstrates how we may be distinctive using only a few resources and a little amount of space.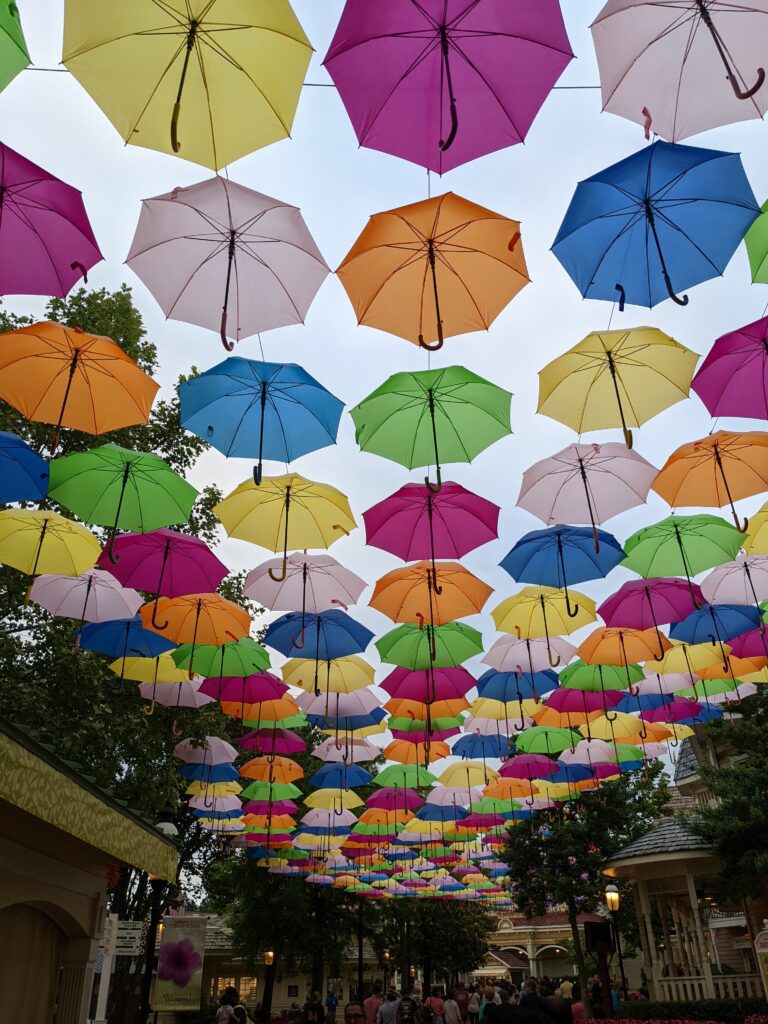 My design blitz assignment's second graphic depicts the concept of color. This image, in my opinion, is a poor representation of color. This is also a location in Dollywood where they had a car ride and displayed their vehicles. They didn't seem to use the colors of the cars to their maximum potential; instead, they were just scattering them around. The flags that surrounded these cars were also unappealing. They could do a variety of things with the resources they have.